FachWerk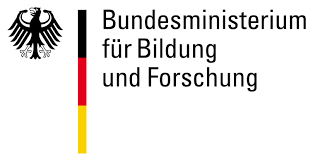 | | |
| --- | --- |
| Led by: | Prof. Dr. Steffi Robak |
| E-Mail: | steffi.robak@ifbe.uni-hannover.de |
| Team: | Moritz Knaut M.A., Lena Heidemann M.A. |
| project start: | 2017 |
| finish date: | 31-01-20 |
| Funding: | BMBF |
| Duration: | 02/2017 - 01/2020 |
Increasing digitalization offers numerous opportunities - also for the craft trades. FachWerk is a new project that is based at the University of Kassel and the Institute for Vocational Education and Adult Education at Leibniz Universität Hannover. The aim of the project is to further expand digitalization and the related competence development and qualification opportunities for skilled craftsmen. The project is scheduled for a three-year period and will receive a total of more than 1.3 million euros in funding from the Federal Ministry of Education and Research and the European Social Fund as part of the "Future of Work" programme.
As a rule, craft trades are based on experience and not on processes that can be automated. Digitalization in this area is therefore progressing rather slowly. The researchers at FachWerk now want to start by analysing the demand and where information and communication technologies could be utilized in small and medium-sized enterprises. The central aim is to develop a comprehensive range of continuing education courses in which digital learning alternates with attendance phases for the participants. In this way, the new concept is intended to ensure that employees in the skilled trades receive needs-based training.
The Institute for Vocational Education and Adult Education of the Leibniz University Hannover, under the direction of Prof. Dr. Steffi Robak, is developing and testing this multimedia further education offer in order to be able to adequately face the challenges of digitalization in the future. This is done in cooperation with the University of Kassel, which is involved in the project through the Department of Technology and Innovation Management and Entrepreneurship under the direction of Prof. Dr. Patrick Spieth and through the Department of Human-Machine System Technology under the direction of Prof. Dr.-Ing. Ludger Schmidt.
The potentials of the digitalization of work as a social opportunity for innovation are taken up through the conception of need-based qualification measures, so that FachWerk also makes a contribution to the programme "Innovations for tomorrow's production, services and work" and the programme "Future of Work".
Piloting and subsequent exploitation of the continuing training offer is guaranteed by the Berufsförderwerk des Handwerks. The companies Gringel Bau + Plan GmbH and Hübschmann Aufzüge GmbH & Co KG are represented as application partners in order to strengthen the regional responsibility of the University of Kassel and to support the economy of Northern Hesse. In addition, the Kassel Chamber of Crafts and the Korbach Employment Agency strengthen the broad impact of the joint project.
At the kick-off event in Kassel, the project, which is scheduled to run until 31 January 2020, was divided into several work packages in order to initiate the work processes more effectively.
.